APCO Worldwide and Gagen MacDonald jointly sponsored an online survey among U.S. adults who have been employed full-time at least one year at a company with at least 500 employees.
The purpose of the study is to determine the state of the U.S. workplace as viewed by America's workforce.
This year's study explored employment-related issues and how companies communicate with their employees, with a particular focus on the use and prevalence of internal social media (ISM) in the workplace.
Click the graphic below to download a PDF version.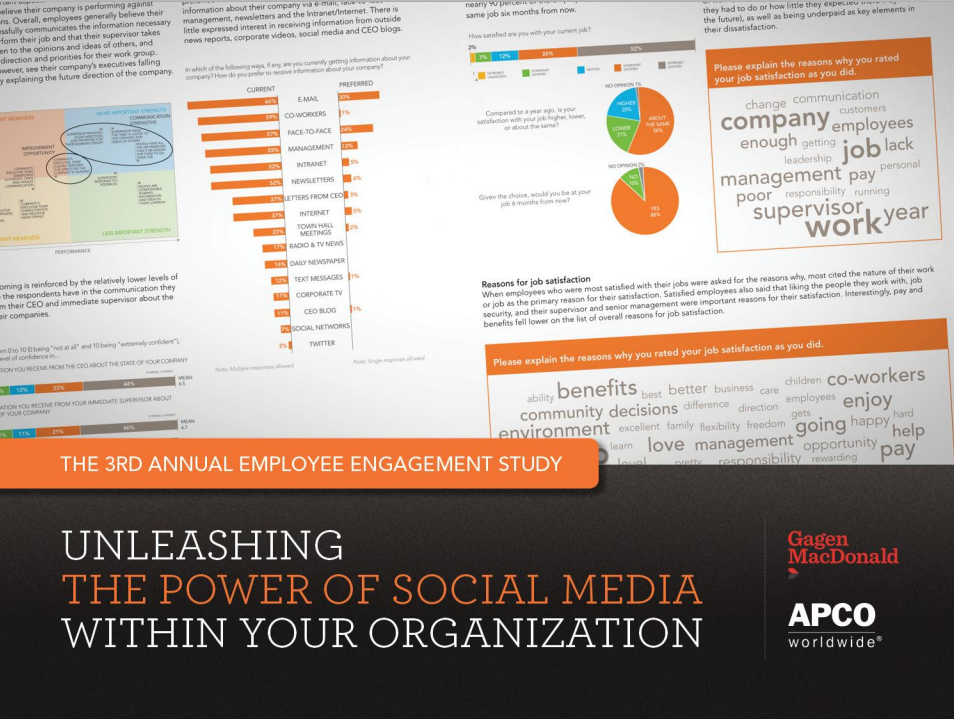 / Dec 08, 2013
How to Use Social Media Internally to Build Your Brand and Your Business
Next Post