As the COVID-19 pandemic continues to evolve, we are confronted with nearly every possible public health crisis situation imaginable—from unexpected school closings to shelter in place orders, confirmed cases to fatalities, protecting the essential workers, psychological safety and more. It is new territory for most of us in corporation communications.
While communicators live with our own personal challenges of getting through this coronavirus outbreak, we also take on the role of trying to maintain productivity and reduce panic for our many varied stakeholders. We are moving quickly to satisfy the urgent needs in front of us, and set up infrastructure and processes to address the full range of requests and situations arising every day. We are also trying to think ahead for what's to come.
As much as we are all hoping to avoid emergency rooms, especially now, I can't help but turn to an ER's triage system to find parallels in our work. Their tried-and-true triage methods can be a helpful model for effective crisis communication.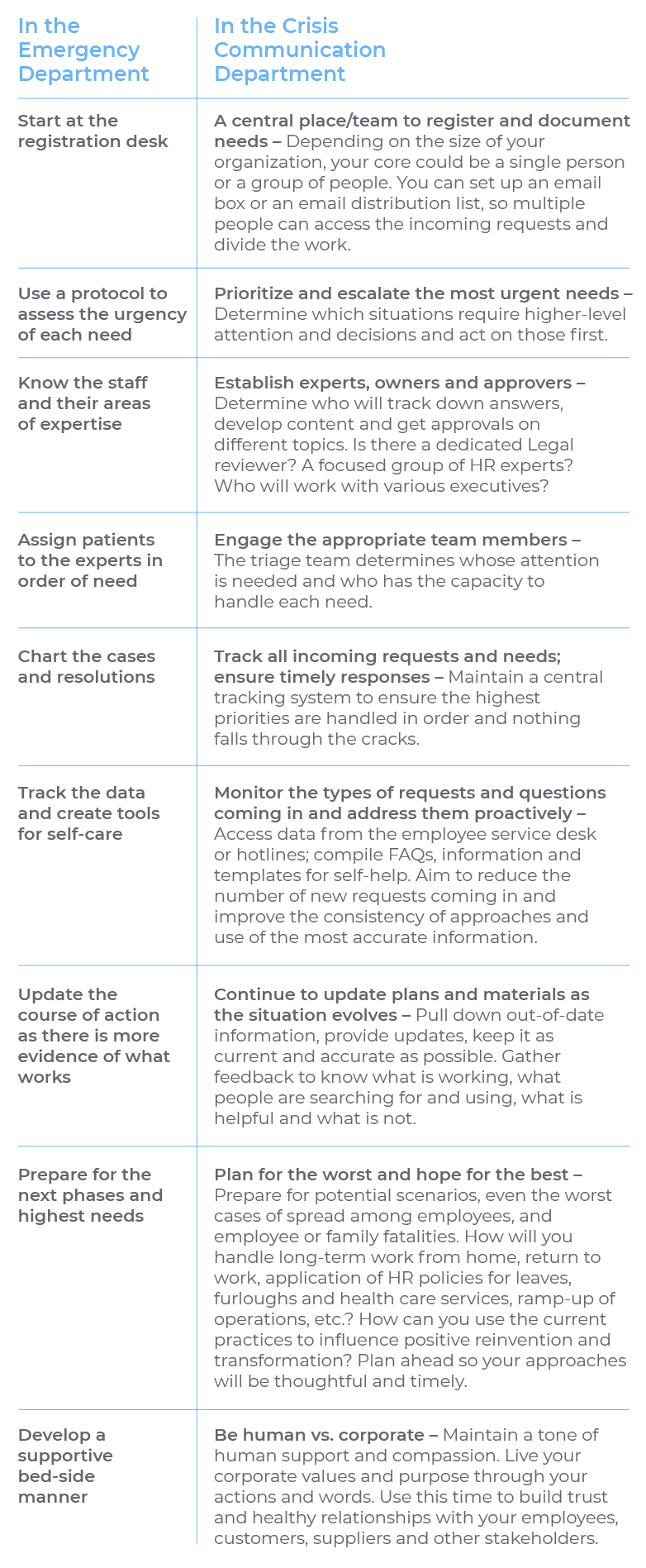 There is a lot we can learn from the healthcare heroes who are fighting this pandemic on the front lines. A carefully thought out triage process can serve your stakeholders well, by keeping them safe and armed with the right information, when they need it most.