Companies increasingly operate in a climate of nonstop business transformation. In this context, clients often come to us with a defined change initiative. They know what they must accomplish—whether it's activating their purpose, changing their culture, or executing a business transformation. What they don't know is how they'll bring meaningful and sustainable change to their organization.
When organizations need change, they usually think communicating that change to employees is sufficient. What often gets overlooked is the employees' experience with change. What employees experience impacts their outlook on change, which in turn impacts its success. Creating positive employee experiences surrounding organizational changes is critical to successful business transformation. Experiences run the gamut from the tangible (e.g., team activities that bring change to life) to the intangible (e.g., leaders modeling change behaviors they want teams to embrace). When employee experiences change—instead of simply hearing about it—this shifts thoughts and emotions, which in turn shifts beliefs and actions.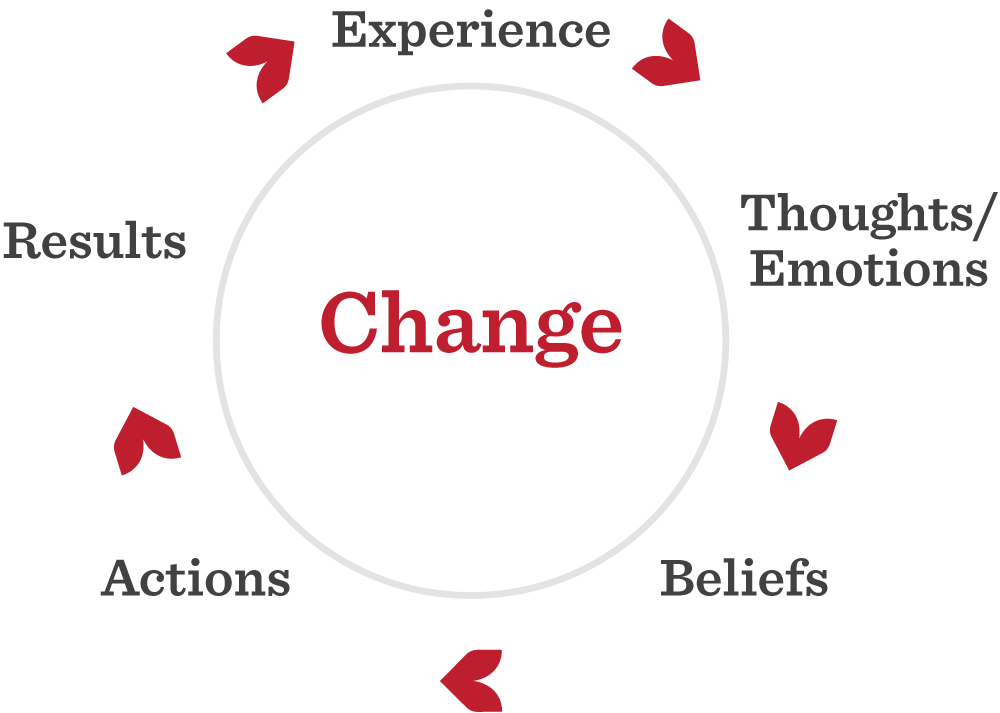 At Gagen MacDonald, we're passionate about developing unique, creative employee experiences to drive transformation. These programs:
Are authentic and "right" for the situation
Cut through the daily clutter of communications
Feel special and energizing enough to make people want to be a part of them
Are multi-channel and transcend the limits of the usual internal communications "campaign"
Employee experiences can come to life in many ways. To ensure your change effort is successful, we recommend utilizing these four strategies:
Align and activate leaders.
Astellas Americas recognized their culture was key to attracting and retaining top talent. We helped them create a multi-faceted culture campaign that put leaders in the driver's seat. Through a robust leadership development program, we ensured leaders understood and modeled key behaviors to drive their culture and help it thrive.
Create powerful advocates.
As California's regulators were advocating to eliminate fossil fuels from the state's energy mix, SoCalGas' very existence hung in the balance. At the time, employees were embarrassed to admit they even worked for the organization. We helped SoCalGas turn this narrative around.
The turnaround started with inspiring communications around the positive, lesser-known aspects of natural gas and the good work SoCalGas was doing for the environment and their community. We trained and mobilized 300 leaders and public-facing employees as "natural gas ambassadors" to advocate both internally and externally for SoCalGas' purpose and value. Employees started to experience a different side of their company's story—a shift that cascaded into positive change both internally and externally.
Use immersive employee experiences to make change fun.
When a major healthcare client needed their top leaders to understand the business climate the company faced, we addressed this complexity with a fun learning experience: a game show at their annual leader meeting. A completely immersive experience with animated graphics, music, audience polling, and prizes—complete with confetti dropping from the ceiling!—this game not only increased leaders' knowledge of the issues, but created a memorable, unifying experience that leaders raved about long after.
On a smaller scale, Lundbeck engaged Gagen on a culture project around the "LundBox," in which teams of 6 to 25 employees across the globe engaged in fun team activities that deepened understanding of Lundbeck's culture and values. This simple experience shifted employee beliefs in numerous ways. After only nine months of the program, Lundbeck saw significant improvement in employees' understanding of the culture and their role in activating it.
Recognize and reward behavioral shifts.
Responding to marketplace changes, a leading global biopharmaceutical company proposed to transform its entire operating model. Where most companies focus solely on the tactics and structures of change, this company partnered with Gagen on leading through the human struggle of transformation. Employees needed to understand the importance of changing the way they work to better serve patients.
In addition to launching leader engagement programs that encouraged listening and sharing success stories, Gagen worked with the company to build a storytelling series that highlighted and recognized employees across functions and roles who saw new opportunities through new strategies and processes for delivering medicines to patients who are waiting. This award-winning work is making its total transformation successful.
When your organization faces complex change, you must find creative ideas to bring that transformation to life for employees. Gagen MacDonald stands ready to help.
/ May 24, 2018
Hillary Goodman appointed to TCB Change & Transformation Council
Previous Post
/ Jun 05, 2018
Three audience analysis tips to improve employee engagement
Next Post