Over my 25+ years of enabling enterprises to effectively transform, some of the most successful change initiatives I've witnessed are led by executives with agile mindsets and behaviors. How executives think, feel and act is paramount. That's why it's a concern that a lack of confidence is a top reason why executives are unprepared to lead change. It's also striking that only one in five executives strongly agree that their organization is agile. More findings from a recent study conducted by our partners at APCO on what drives enterprise preparedness can be found here.
Last month, Gagen MacDonald and APCO held a forward-thinking Agility in Health Care panel discussion with:
Paul Gerrard, Vice President, Communication, Blue Cross Blue Shield Association
Gulden Mesara-Dogan, Group Vice President, Communication, Walgreens Boots Alliance
Rodrigo Sierra, Chief Communications Officer, American Medical Association
Scott Shortenhaus, Senior Director, Corporate Affairs, Lilly Bio-Medicines, Eli Lilly & Co.
I was fortunate to be the panel moderator as it was great to have four top communication executives and an engaged audience react live and in-person to APCO's revealing research — and expose how they thoughtfully prep for and drive transformation, even as health care regulations and patient needs wildly and incessantly vacillate.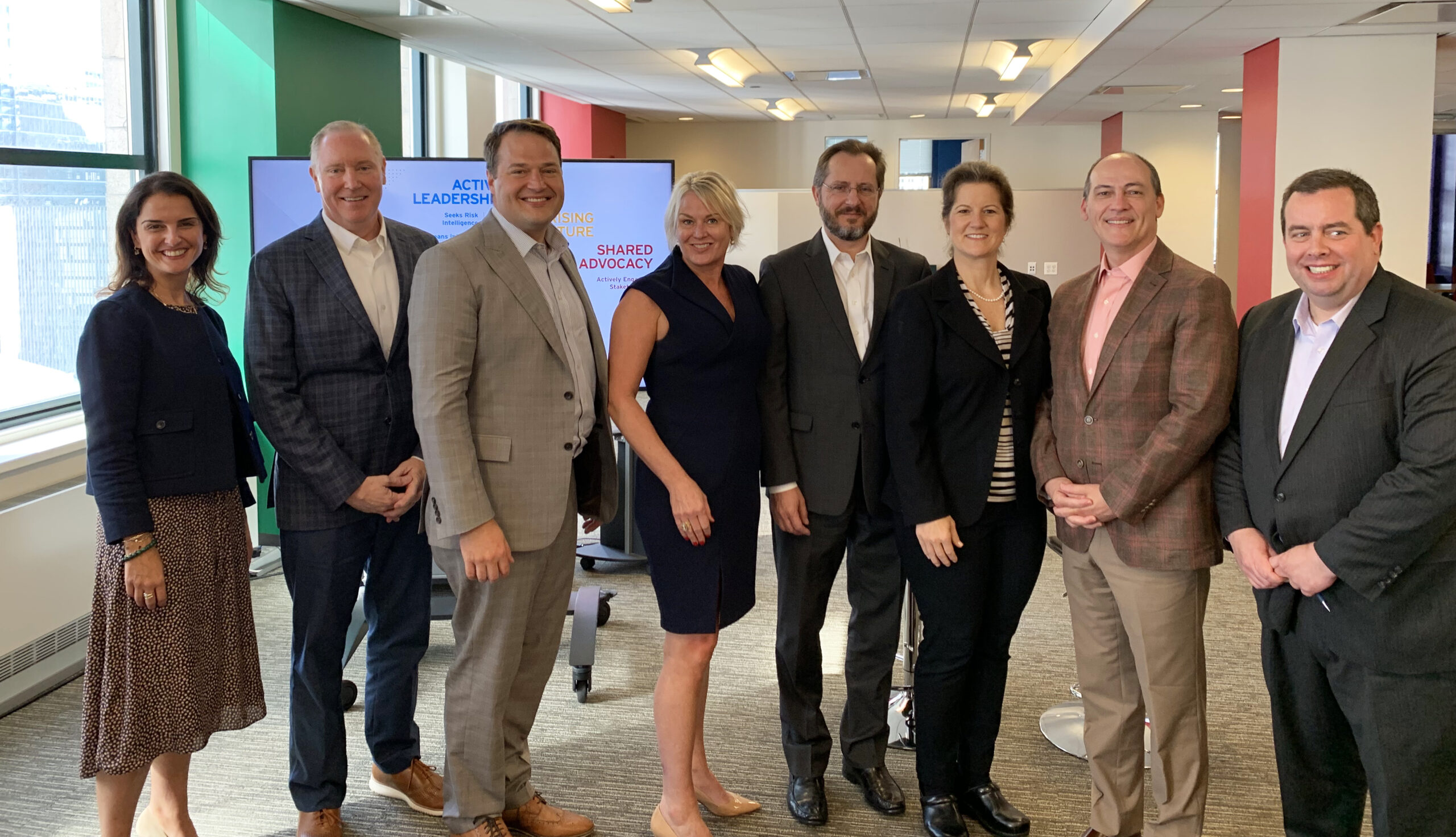 Rarely do you have executives from different companies openly share how they actually work to advance the humanity of their enterprises, inside and out. Their transparency exposed what makes people operate with an agility edge — connecting with others through human-centric strategies. Below are five tips shared during our panel last week that resonated with me - I hope they challenge you as well.
Get outside.
Cultivate curiosity. Read. Look around you. Ask questions. Look at effective people and processes outside health care. An overnight delivery service teaches how to deliver care faster. A software company shows how to digitize the health care experience. Find out what your consumers are up to. Visit your communities to understand patient health issues.
Enable ambiguity.
Teams will see things more objectively and build better employee connections. Personal relationships build trust and enable smart risk-taking.
Be servant & transparent.
Top-down leadership doesn't create the culture you need to be innovative and to thrive in a highly regulated industry. Servant transparent leaders build strong and authentically trusting relationships with their teams – it's critical to opening up the human side innovation.
Replace ownership with oversight.
Put the right people on the team and get out of the way. Let them do what they do. You'll collaborate better that way.
Have empathy.
Realize that each world culture is different and one thing that works in one country might not work elsewhere. Always put yourself in someone else's shoes – get to know their story.
Are you interested in exploring your enterprise's state of agility? I am always eager to share how Gagen MacDonald works with a wide range of transformation leaders. Contact me here for more insights into agile transformation and learn how we can enable you to develop and lead agile culture.
/ Sep 27, 2019
Maril MacDonald Inducted into Page Hall of Fame
Previous Post
/ Oct 23, 2019
The Six Levers That Shape Employee Experience: Behavior
Next Post