Friends,

Those of you who know me—or have received our Valentine's Day messages in the past—have likely heard me utter a belief I turn to often: Love in Business is Good Business™. As I think about those words on this particular Valentine's Day—at this particular moment in history—I am also reminded of a broader event we celebrate each February: Black History Month.
In so many ways, 2020 was a year of reckoning and soul-searching. As we saw episodes of racism unfold and heard heartbreaking stories from our Black friends, family and colleagues—loved ones—we pledged to do more. This year and all years beyond it, we have to remember that love in business means following through. For companies, a big part of doing this will mean putting in the long, hard work necessary to build cultures that are truly inclusive, diverse, and equitable.
Culture change is a complex endeavor. Cultures are a reflection of prevailing beliefs, and beliefs are a stubborn thing. To change what someone believes, you have to give them a new experience. Words alone rarely suffice.
Over the last year, we've seen countless beautifully crafted statements of allyship. This year is the time for action. To cultivate workplaces where everyone feels recognized and empowered to be themselves, we need to deliver employee experiences that are worthy of our stated ideals. This means looking at the levers of employee experience we have at our disposal and making thoughtful, intentional, and proactive changes to demonstrate our love.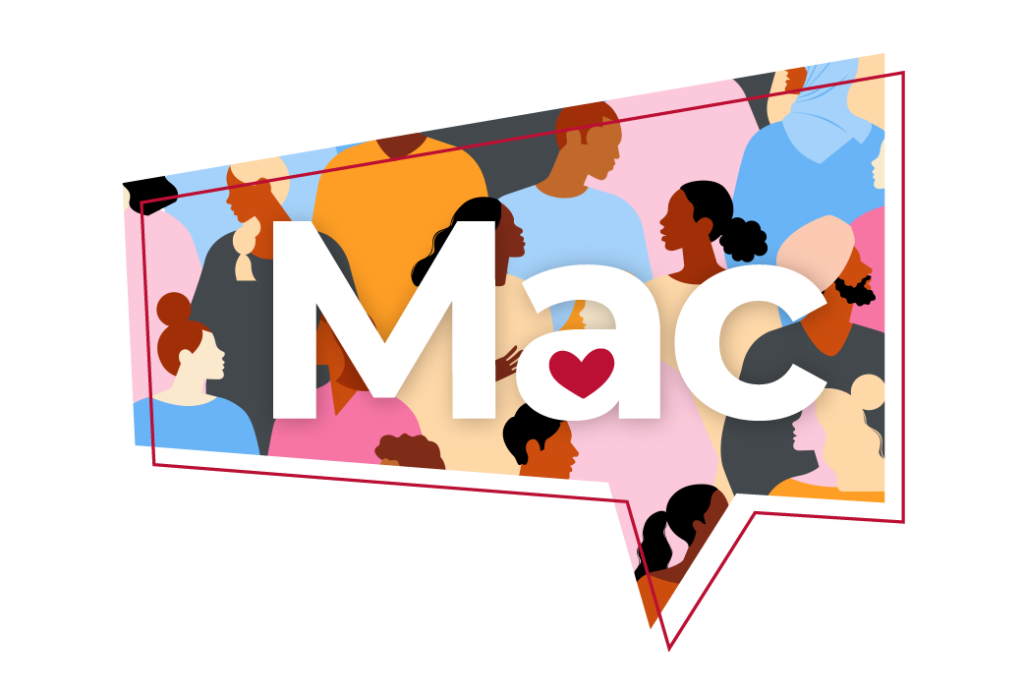 The special logo for the February 2021 issue of Mac.
In the spirit of learning from one another, for our Valentine's Day gift this year, we're sharing not only our own bumpy road with diversity, equity, & inclusion, but also three case studies of inspirational approaches taken by companies we admire. Love cannot thrive amid inequity and injustice. To achieve our vision for racial equity in the workplace, our cultures are our best and most important asset. I hope we can harness their power to bring more love into the world.
Happy Valentine's Day from all of us at Gagen MacDonald!
Love,
Maril