Join us Wednesday, November 30, 2016
---
Employees are our greatest ambassadors. Corporate communicators rely on them to connect with
both
internal and external stakeholders. The reason: we trust and are most influenced by people like ourselves.Yet there's an ongoing, intense competition for employee mindshare. Employees are inundated with complex internal messages from multiple levels, functions and geographies. They're also overwhelmed by constant change initiatives and continue to report high levels of disengagement.As we prepare for 2017, it's clear fresh employee communication strategies are needed to garner attention. Please join our founder and CEO, Maril MacDonald, along with other senior communicators for an interactive, boardroom-style discussion to share ideas for successfully inspiring, mobilizing and empowering today's workforce.
Space is limited—
register today
.
---
Roundtable Topic:
Communication Strategies to Inspire, Mobilize & Empower Today's Workforce
Featured Speaker:
Maril MacDonald
,
Founder & CEO of Gagen MacDonald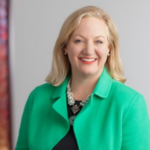 Maril is a nationally recognized leader in communications and strategy execution. She is known for pioneering a discipline that mobilizes stakeholders behind a company's strategic goals, its culture and its brand. Her clients include some of the most recognized brands in the world.
---
Objectives:
• Discuss key challenges & opportunities associated with energizing today's workforce• Offer insights about priorities shaping internal communications and learn more about how leading companies:
Use storytelling to activate a big idea and spark a movement
Align, equip and mobilize leaders to be passionate storytellers
Design powerful employee experiences to build beliefs
---
Date & Time:
Wednesday, November 30 from 9am-10:30am ET
Location:
Skanska Flagship Office
350 Fifth Avenue, 32nd Floor New York, NY 10118
Roundtable Facilitator: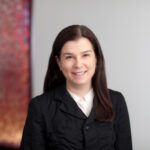 Patricia Bayerlein
Senior Consultant, Communications Practice
Patricia's strategy execution counsel centers on helping clients to engage employees and prepare their leaders for large scale-change initiatives. She has also developed a systematic approach to organizational design that enables CCOs to drive the overall business strategy.
/ Nov 15, 2016
Enterprise Risk Stewardship: Engaging Employees to Manage Risk
Next Post