CHICAGO, Illinois (June 6, 2016) –
The International Association of Business Communicators (IABC) has named Gagen MacDonald Mid-Size Agency of the Year in its 2016 Gold Quill awards. Finalists were selected using a combined score based on the number of winning entries and highest scores by entrants in each category. According to IABC, entries selected as Best of the Best are those considered to be the "pinnacle of practice".
"We are absolutely thrilled to have won the Best of the Best," says Sherry Scott, President of Gagen MacDonald. "This is one of the most prestigious awards programs in the industry and we're competing against agencies around the world. It's an honor to be singled out among such distinguished competition."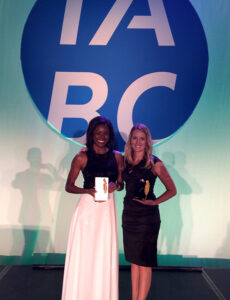 In addition, Gagen MacDonald consultants Crystal Calloway and Amy Dietz, and Colleen Fiega of Phillips 66, won an Excellence Award in the Internal Communications category for their work on Revitalizing Manager Communications for Phillips 66. Additionally, Phillips 66 and Gagen MacDonald partnered to win a Merit Award in the Employee Engagement category for their work on The Golden Shield Awards at Phillips 66 – Engaging Employees and Celebrating Success.
The 2016 Best of the Best Awards—the evaluators' top six picks from the entire field of entries—were announced in New Orleans at the IABC Excellence Gala as part of the IABC's 2016 World Conference.